Welcome to Solicitor Network
We are a network of solicitors with a shared philosophy of delivering straight-talking advice and professional legal representation to individuals and businesses through the UK. 
"I received an extremely prompt response and perfect clarification from tom street on my enquiry, not good news, but it has allowed me to put the matter at rest now, and has certainly educated me for the future. many thanks indeed."
"Once again thank you for taking my case and for all the work you've done on it! In my opinion you were professional as well as approachable at all times throughout the case (and I believe it was a long one). I would also like to wish you and your company all the best for now and the future!"
I just wanted to say a huge thanks for the all the effort your team put into my tribunal as well as all the work that proceeded it. Also I want to say a huge thanks for being prepared to share with me the risk of taking forward what was never going to be a straight forward case.
Our current network of websites consists of Tribunal Claim and Do I Have A Case? 
Tribunal Claim has a dedicated team of specialist no win no fee employment solicitors providing expert employment law advice and representing employee rights. We offer representation to employees throughout the UK. Our team of solicitors have in-depth knowledge and many years' experience of handling all types of problems arising from within the workplace between an employer and employee.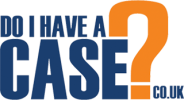 Do I Have A Case is a specialist dispute resolution and employment law website. Though this website, and our panel of experienced solicitors, we are able to offer many of our clients access to justice via no-win-no-fee legal representation which empowers them to pursue their claims where otherwise they may not be able to.
If you need some legal advice please complete the form with a brief outline of your situation and a member of our team will get back to you.
We understand that you need rapid reassurance that your enquiry is in safe hands.  Once we receive your enquiry, either via one of our trained call-handlers or via an online form, it will be reviewed, usually within 24 hours. If your case is considered viable, it will then be allocated to one of our panel solicitors. We aim to respond to you within 24-48 hours during office hours Monday – Friday (please note, however that, during busier times, the assessment/referral process can take up to a week). 
All of our solicitors have been selected to ensure that, as well as specialist legal knowledge in various legal fields, they have the necessary experience to be able to pursue claims efficiently, professionally and to achieve the best possible outcome for you.
Wherever possible, our team of solicitors run cases on a no-win-no-fee basis. Many of them prefer to work in this way, rather than on an hourly rate basis, because this means that their interests are aligned with those of their clients. No-win-no-fee is especially suited to employment tribunal cases, where each party pays their own legal costs, irrespective of the outcome.  
Unfortunately, as a result of changes to legislation in 2013, it is now more difficult to run civil litigation cases on a no-win-no-fee basis. However, subject to the strength and value of the case, our solicitors are often able to offer attractive terms (if not no-win-no-fee they may be able to offer 'no-win-low-fee' or a damages based agreement – knowns as a DBA)."
"Our aim is to provide a nationwide legal community that connects clients to specialist solicitors. We seek to provide an affordable and a readily available pathway that offers access to justice for everyone who has a viable legal claim."
FOUNDER, Solicitor Network
If you are a solicitor and you are interested in joining our network, please contact us. We cover all areas of contentious law from employment law to professional negligence.
We currently have high volumes of employment clients who need representation. If you are are a claimant focussed employment solicitor and would like to join our network, please click here.